Dallas - Messy Play & Paint Workshops for Toddlers - Unleash Creativity and Have Fun!
Get ready for an unforgettable art experience for your little artists! Our workshops offer a unique and exciting opportunity for children aged 0-12 (an soon adults) to unleash their creativity through messy play activities guided by our experienced hosts. Our hosts will guide your children through multiple fun art activites using an array of tools from salad spinners,baloons,splatter art and even xylophone art!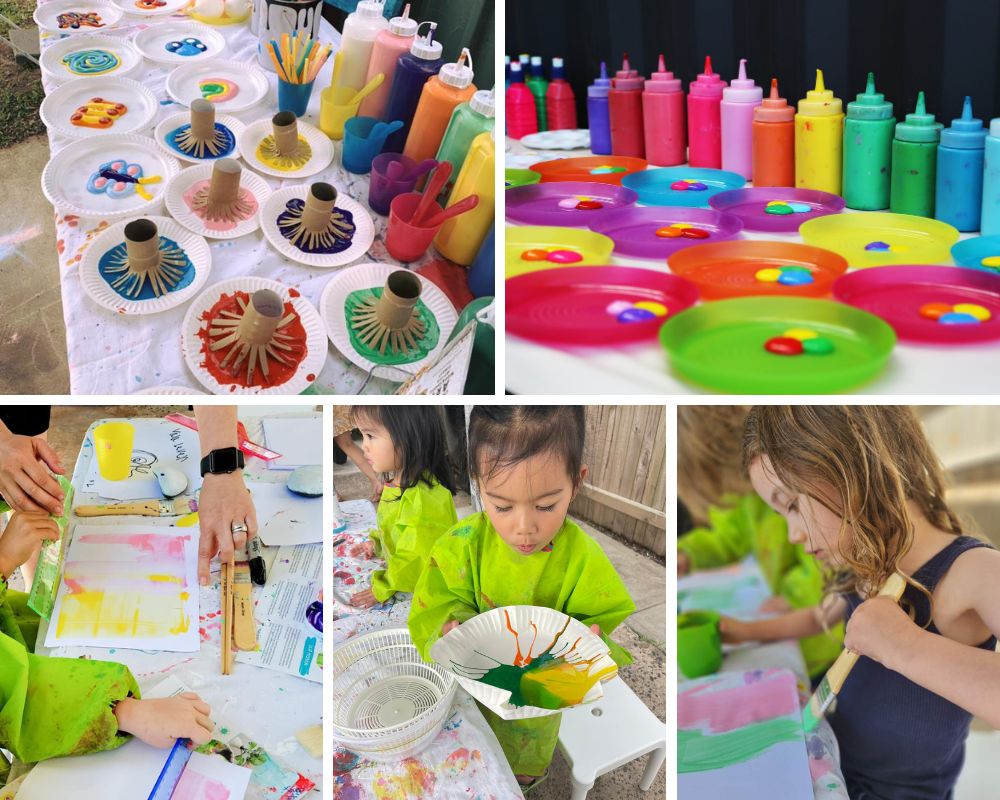 Our workshops, specifically designed for toddler art development, will guide your children through a series of fun and messy activities including salad spinner art, balloon art, splatter art, and even xylophone art! Our hosts will provide the perfect environment for your child to explore their artistic skills and imagination through an explosion of color and creativity.
One-Of-A-Kind Keepsake
Preserve your child's creative moments with our optional abstract art keepsake service. After a fun-filled hour of imaginative play and artistic expression, your host will gather the artwork and bring it back to our studio. There, our skilled graphic artists will carefully select the finest pieces and transform them into stunning abstract art, similar to the pieces displayed in our gallery. Turn messy play into beautiful memories with fine art keepsakes from your children.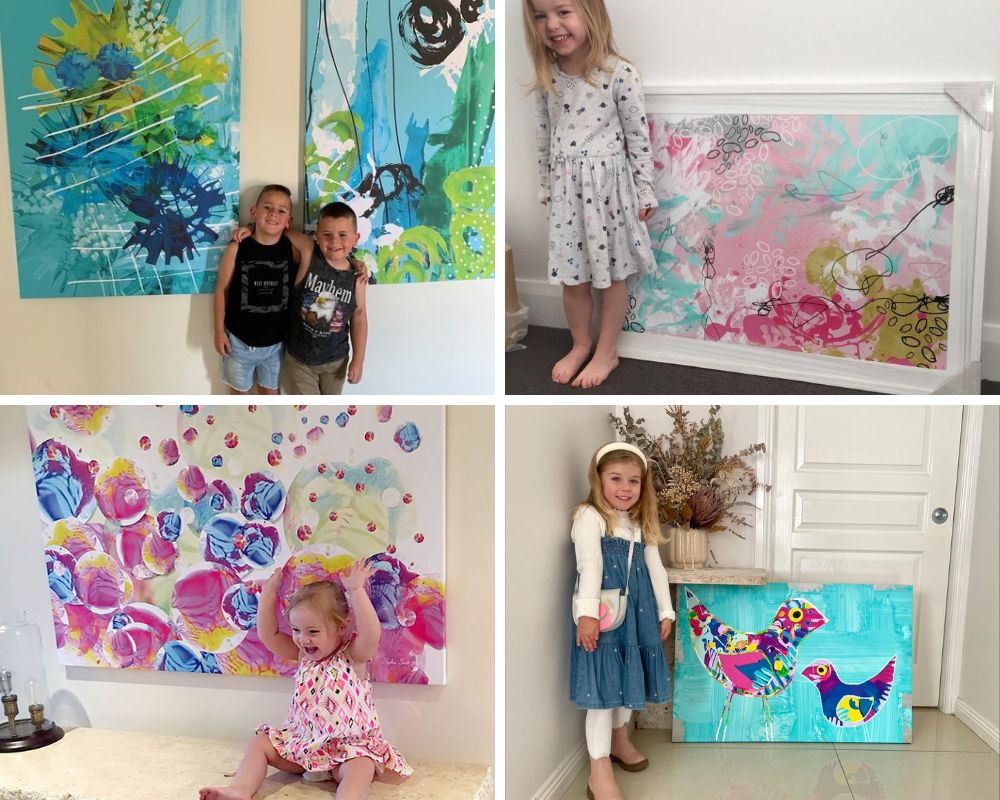 Supporting Charity
And the best part? With your permission, we'll re-sell your child's designs on our website to support charities for children. You can be proud knowing that your child's artwork is not only a unique keepsake, but also a way to make a difference in the lives of others. We proudly support over 418 charities from Ronald McDonald House to Childhood Cancer.
Don't just take our word for it, here's what some of our happy parents have to say:
"The end result of the workshop was simply stunning. Our daughter's artwork was transformed into a piece of art that we will cherish forever."

- Nancy C.
"It's amazing to see how the graphic artists brought our child's creation to life in such a beautiful and unique way."

- Kathy S.
"Our son was so proud to see his artwork on display and even more proud knowing that it was supporting a great cause."

- Michelle M.
Get set for a truly extraordinary and memorable art filled adventure for your little munchkin! To book, simply choose a workshop near you and enter your child's details. Spots are filling up quickly, so hurry and secure your place before they're all snapped up.