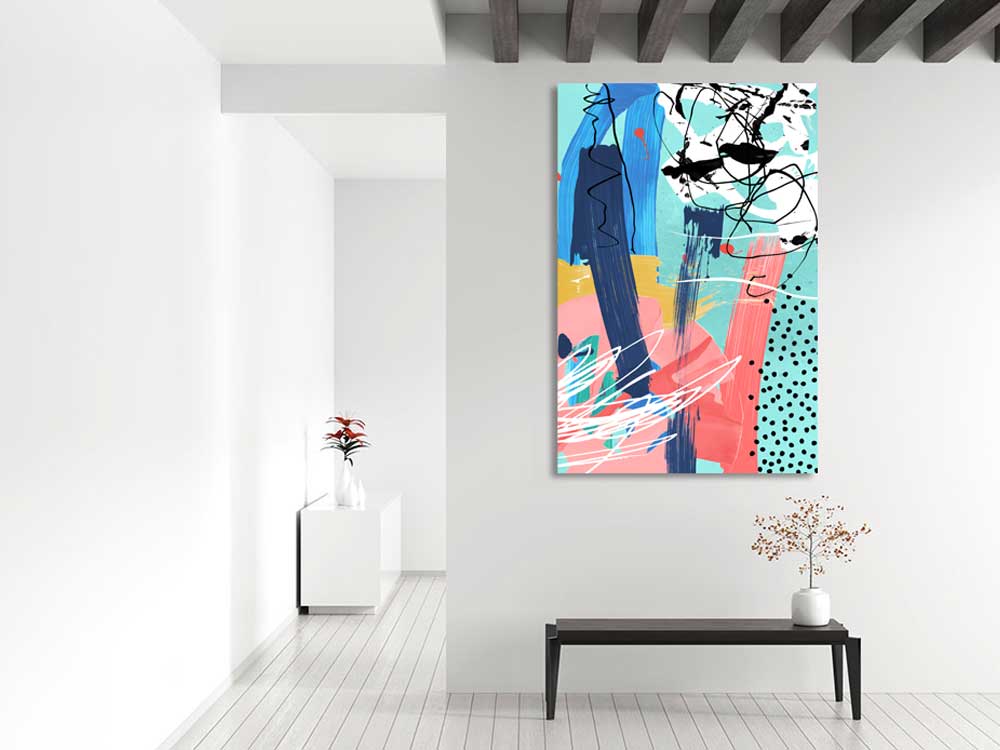 Parents, there is no need to go out and purchase expensive prints to decorate your home!  Make your childrens finger paintings look as though it was created by a famous artist to proudly hanging in your home. You will have the absolute pleasure in telling all your family and friends this amazing artwork came from your own child's creativity. It certainly will be a talking piece!
1
The Originals
Gather up your children's first finger paintings or scribbles or have them create new ones. There are no rules. The messier the better. You can submit one or more pieces of artwork. We recommend submitting a combination of finger paintings and scribbles on white paper.
2
Select a Package
Select an artwork package and upload your children's finger paintings to Jellybeanstreet or mail them by post.
3
The Design Process
Immediately after we receive your children's finger paintings to Jellybeanstreet, our team of professional graphic artists will begin to work their magic and transform your child's precious finger paintings into custom fine art designs
4
Review
Once your child's designs are completed, you will receive an email to approve them and request any changes you may have.
5
Print and Deliver
After you are happy with the final designs, they are printed and framed and delivered to you.
6
Supporting Charity
Your child's artwork designs are then published in a online public gallery on Jellybeantreet for family, friends, businesses and art enthusiast alike to purchase your child's artwork. Every time your child's artwork sells, 60% of profits are donated back to a children's charity of your choice.
Live Gallery Exhibitions
Jellybeanstreet take part in various public art exhibitions to showcase your child's artwork. You will be notified when this occurs so you and family can come along to a viewing. Some of our previous exhibition's include an exhibition at the Women's and Children's Hospital and the art gallery at the City Of Burnside in South Australia.
If you would love your child to be a part of this fun new artwork movement, book them into a workshop today or simply upload a scanned copy of their finger paintings or mail it to us by post.  You and your family will be amazed with the result.
Workshops Returning
Unfortunately due to covid restrictions, all workshops had to be cancelled. We are excited to annouce that workshops will be returning in the vew near future. Please continue to check back to our website for updates.
Upload Artwork