Jellybeanstreet Virtual Workshops
Embodying the spirit of our motto, 'Big Art by Little People', Jellybeanstreet combine children's scribbles and finger paintings into framed works of fine contemporary art. These are then sold to raise money for children's charities.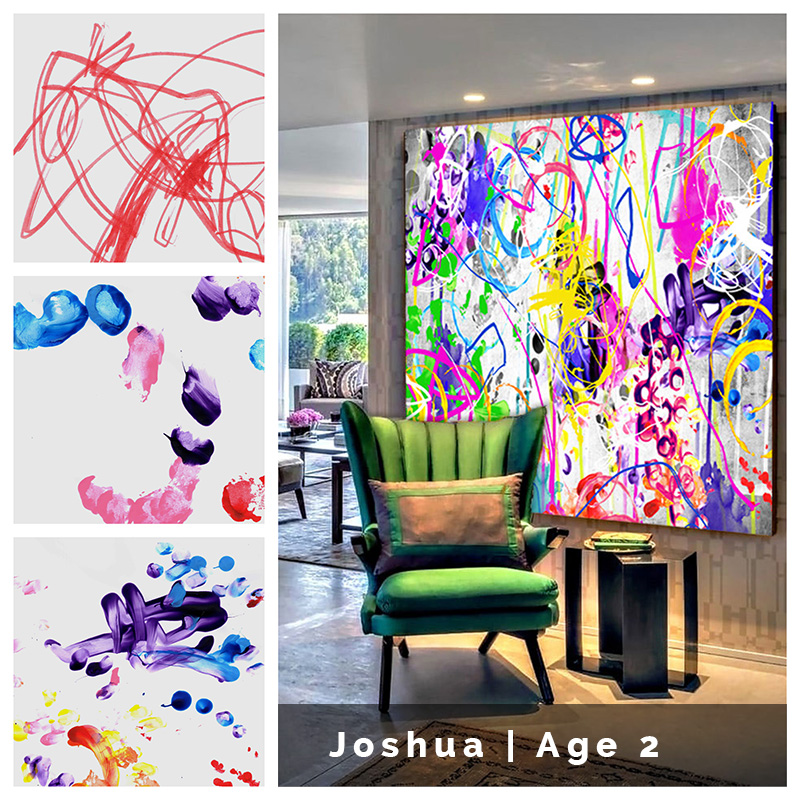 From the comfort of your own home, book a Jellybeanstreet 1 hour children's virtual workshop for your family and friends. In this fun and unique art experience for children, your host "Rainbow" will guide the children through multiple art activities and sensory colour experiences with tools you already have at home. The children will be encouraged to get creative using their fingers and hands, brushes, and objects like water balloons and salad spinners to create signature mini masterpieces.
Their final creations are then blended by our professional graphic artists into a high quality work of art.
All designs are uploaded onto the Jellybeanstreet online gallery, where corporate collectors and other organisations purchase them to raise money for wonderful children's charities. 60% of all profits are donated to charity. We proudly support over 416 charities like Make a Wish Australia, Camp Quality and Ronald McDonald House.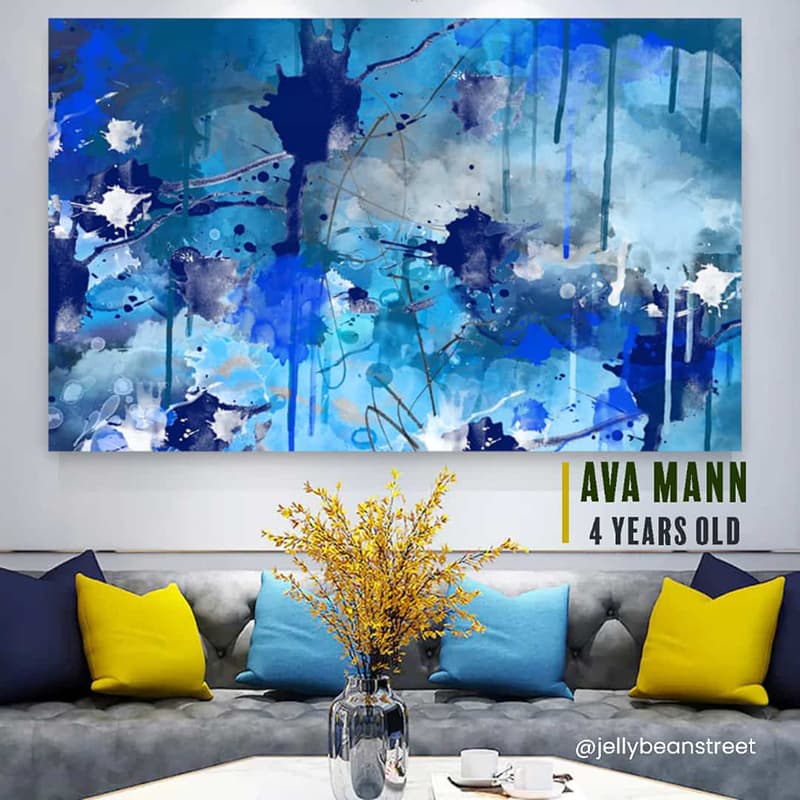 Book your kids into a virtual workshop today. They'll have fun, create something to cherish forever and help other children in need.
New Workshops Coming Soon!
We are in the process of adding new workshops, please check back again soon.