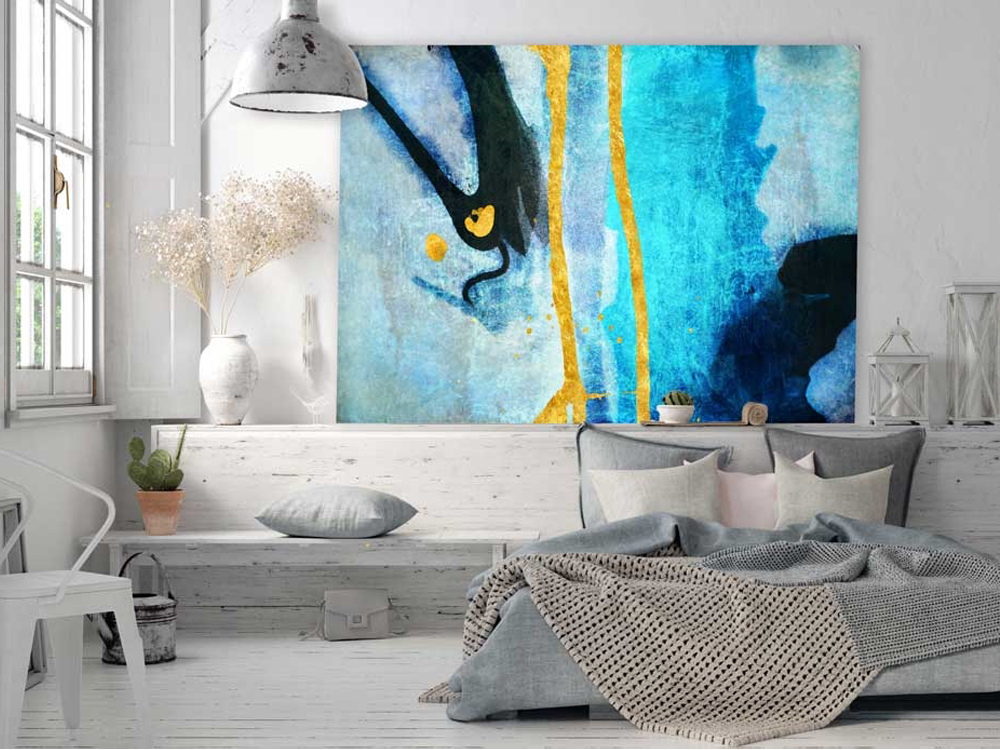 Stay At Home Workshops
Keep the kiddies entertained and hold a "Stay At Home" finger painting workshop. Finger painting is a great to keep children entertained and there are no rules other than have fun. Paint, scribble or make a mess. When they are done, take one or more photos of their work on your mobile phone and upload them to Jellybeanstreet. Our graphic art team will then carefully select and layer each painting into modern abstract art designs that will inspire you. The final designs will be created exactly to your specifications and will be the talking piece of your family home or business for years to come. Choose your design package and have our graphic art team transform them into fine art.
The best part, your new artwork designs will be showcased in very own personalized online art collection to be resold to support children's charities.
Due to a larger than normal amount of artwork uploads, please allow an extra 2-3 extra days for completion of your designs. Don't worry, our graphic art team are all working from home including our print and framing team to ensure you will get your beautiful new prints hanging on your wall.
Share and Save 30%
After you complete your at home workshop, post pictures on our social media page of your "at home workshop", and we will give you 30% ALL PRINTS.
Preserve Their Memories In Art
Here are few examples of finger paintings transformed into Jellybeanstreet art.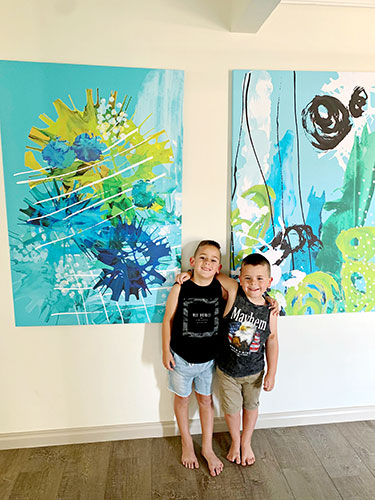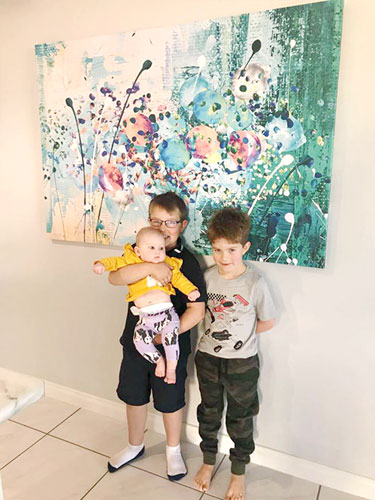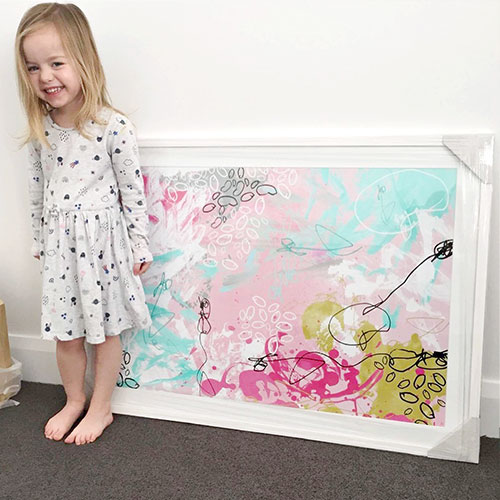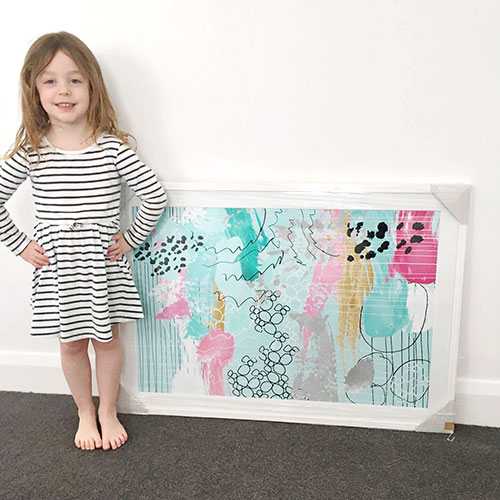 Home is where the Art is! Hold an "At Home Workshop" for your children and have the result transformed into magical abstract masterpieces by our team of in-house graphic artists.